Clinic of Occupational Diseases and Hematology
Clinic of Occupational Diseases and Hematology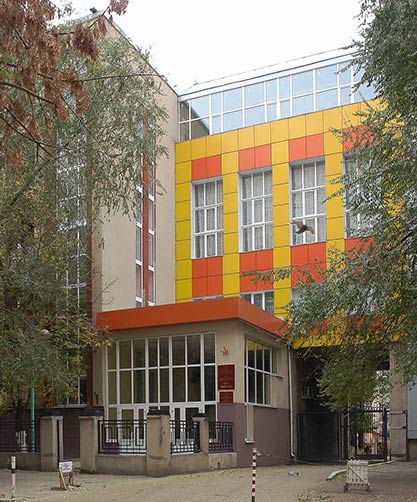 In 1970, Saratov State Medical University established the Department of Pathology and Hematology, and in January 1977, the Department's faculty and teaching staff initiated the opening of the Clinic of Occupational Diseases and Hematology. In 1981, the Clinic expanded to include a laboratory and diagnostics building, which housed classrooms and a diagnostic laboratory. In 1987, a pathology building was opened.
Now, the Clinic includes two modern five-story buildings, and has six medical units with 260 licensed beds (Adult and Pediatric Oncology Departments, Pathology Department, Neurological Rehabilitation Department, Critical Conditions Department, and Consultation and Diagnostics Department). The Clinic is the only healthcare institution in Saratov Region that provides consultation, diagnostic, and treatment services for blood cancers.
Departments of Hematology use modern methods of treatment: chemotherapy for neoplastic diseases of the hematopoietic and lymphoid tissue, as well as intensive additional and supportive care. The Departments utilize the latest anti-relapse therapies and other treatments, widely used in the United States, Germany, and Israel. The Departments actively use Internet technologies to improve the quality of patient care and make it easily available to their patients: they provide online consultation services and hold online conferences with leading cancer centers.
The Clinic is one of the leading centers of the Volga Region in providing quality care for occupational and work-related diseases. Every year, more than five thousand people working with hazardous substances or in high-risk conditions undergo medical checks at the Clinic. The Departments of Occupational Diseases and Neurological Rehabilitation provide patient care to patients with occupational diseases, including Chernobyl health-related issues and diseases caused by harmful working environments. Medical checks carried out here allow to detect a work-related health condition or disease at its early stages and prevent its further development.
Opened in 2010, the Psychiatric Department offers treatment to patients with neuroses. The Department provides respectful and confidential care in the treatment of patients in critical conditions, using the latest methods of psychopharmacology, physiotherapy, and psychological correction.
Fully equipped to meet the highest European and world standards, the Clinical and Diagnostic Laboratory is an important part of the Clinic. The Laboratory carries out flow cytometry, cytogenetic testing, and analyses of chromosome breakage caused by blood cancers.
The Clinic is equipped with a modern X-ray system, an X-ray densitometer, ultrasonic diagnostic equipment, a neurologic myograph system, and a unit for osteoporosis diagnosis and treatment.
The Department of Physiotherapy provides electrotherapy, chromotherapy, ultrasound therapy, laser therapy, manual therapy, massage, and acupuncture. The Remedial Therapy Unit addresses a wide range of health problems in patients of all ages: bad posture, spine and joint disorders, leg deformities, and the effects of cerebral palsy. These conditions are treated with a number of therapeutic tools and techniques of functional physiotherapy, kinesitherapy, stabilometrics, and reflex locomotion.
The Clinic houses the Medical University's Departments of Occupational Diseases and Hematology, Clinical Pharmacology, Epidemiology, as well as classrooms and a conference hall. It serves as an educational and research environment for medical students and faculty.