Medical Lyceum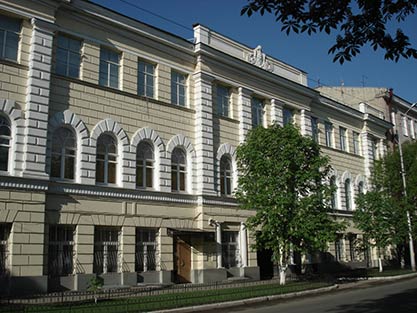 Established in 2003, the Medical Lyceum became part of Saratov State Medical University in 2008.
The Lyceum admits 8–11-graders and offers its students general courses and specialized courses in biology and chemistry.
The Lyceum provides a friendly and supportive environment based on an individualized approach to teaching and conducive to effective student collaboration. The curriculum provides a strong grounding in biology, chemistry, Russian, and math, alongside student-selected components that allow students to pursue in depth their academic interests in genetics, physiology, Latin, medical biophysics, and evolution. It also includes courses in Russian, biology, and chemistry, meant to equip students with knowledge and skills necessary to successfully pass matriculation exams.
The Lyceum prides itself on its highly qualified and enthusiastic teaching staff, who utilize modern teaching techniques in their classrooms in order to motivate and challenge students. Specialized courses and student-selected courses are taught by the Medical University's faculty.
Offering a combination of high-quality education, excellent educational resources, and a friendly environment, the Lyceum attracts students from all over Saratov Oblast. Based on the performance outcomes of the 2013-2014 academic year, the Medical Lyceum was ranked as one of the top 100 educational institutions in Russia.
Apart from a highly-integrated curriculum, the Medical Lyceum offers a range of extracurricular activities that build on students' natural aptitudes and provide for a basis in their future professional interests. Such activities include academic competitions, conferences, readings, contests, project work, and exhibitions. Students have an opportunity to work independently in laboratories of the Medical University. There is a special focus on research technologies and practical placements.
The Medical Lyceum is committed to providing a strong student support system. A group of educators and tutors that help students raise self-awareness, create a friendly and supportive environment where students can develop their talents, fulfill their potential, provide for a clear understanding of their future career. The Lyceum also provides an in-depth career advice service that ensures that students embrace the principles of their future career in medicine.
The Medical Lyceum's graduates are socially active, dynamic, responsible young professionals, with strong critical thinking skills and a commitment to serve their community.